Are you on a job hunt? This tracker will give you a clean and organized overview of your interview processes and allow you to spend more time on actual preparation.
– Keep track of your ongoing process
– Save all relevant job details in one place
– Track events on a calendar
– Get interview prep prompts
– Build your own interview question database
– Customize the tracker to your heart's content!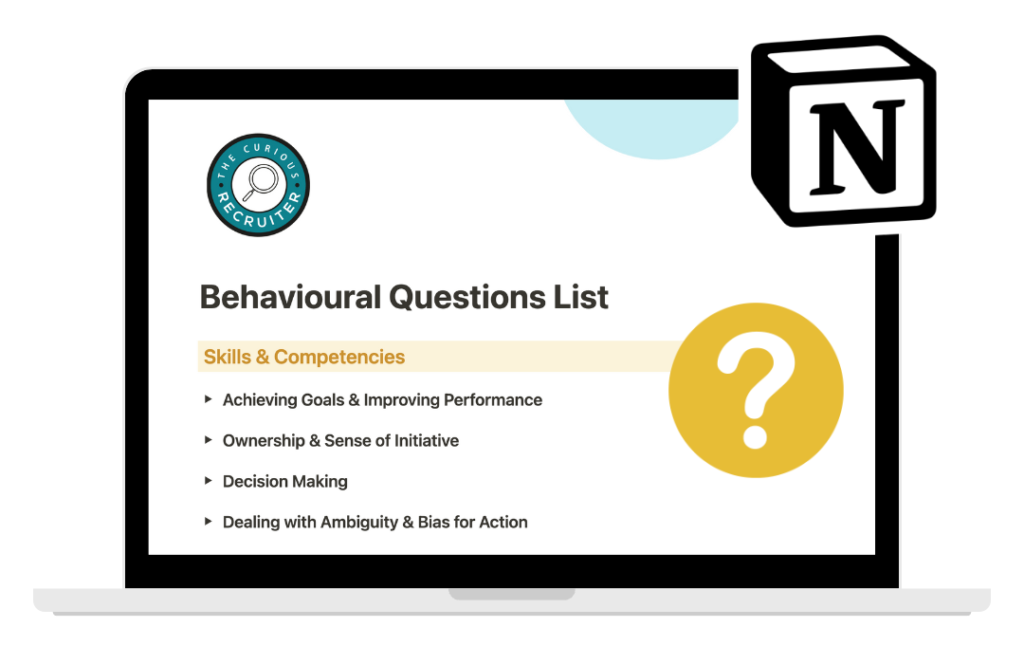 50+ Behavioural Questions
Many household names such as Amazon, Meta, Google and Microsoft have been practicing behavioural Interviewing for decades, and smaller organizations & start-ups are quickly following in their footsteps.
Check out this Notion resource to find out what behavioural interviewing is all about and how this technique helps you become a better interviewee and interviewer.
It also includes 50+ of my favorite questions, which you can use for interview preparation!